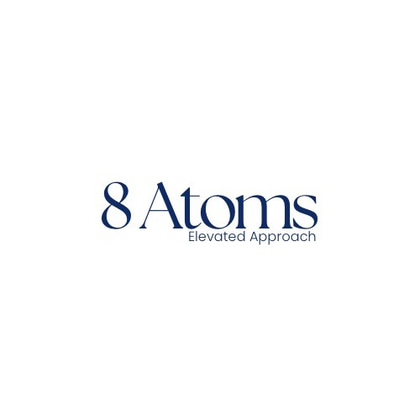 Welcome to 8 Atoms - Your Virtuous Business Partner
At 8 Atoms, we're not just a service provider; we're your dedicated partners in virtuous success. Our unwavering commitment to excellence and virtue guides every step we take, all fueled by your ambitions.
CaseTrust Accreditation:
We specialize in guiding businesses toward attaining the esteemed CaseTrust Accreditation, marked by transparency, reliability, and trustworthiness. With our expertise, your journey toward accreditation becomes simplified and ethically driven.
Chatbot Design and Build:
In this digital era, chatbots are pivotal for customer engagement. Our services exemplify innovation. We craft intelligent and ethical chatbots that enhance customer interactions, keeping your business at the forefront of technology and virtue.
Core Values:
Collaboration, innovation, and adaptability lie at the core of our values. These principles drive your journey to success, making it straightforward and rewarding. We collaborate closely with you to understand your unique needs, innovate with cutting-edge technology, and adapt to the evolving business landscape.
The Elevated Approach:
The "Elevated Approach" represents our unwavering commitment to achieving excellence:
Enhanced Customer Satisfaction: Consistently exceeding customer expectations.

Optimized Benefits: Increasing benefits while reducing costs.

Ethical Practices: Commitment to ethics and virtuous conduct.

Collaboration and Innovation: Empowering your organization through collaboration.

Adaptability: Swift response to changing circumstances.
Incorporate the "Elevated Approach" into your business strategies for excellence, ethics, and continuous improvement, setting your organization on a path to success.