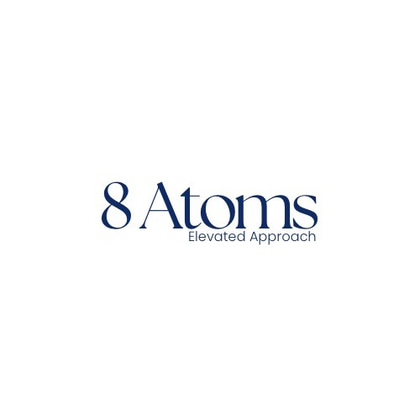 Transform Your Business Interactions with AI Chatbots
Discover the Revolutionary Power of AI Chatbots for Your Business
Incorporating AI chatbots into your business can completely transform customer interactions, drive exponential growth, and give you a competitive edge. Unlike traditional chatbots, AI chatbots offer a range of key advantages that make them an invaluable tool for businesses of all sizes.
Flexibility is a defining feature of AI chatbots. Unlike traditional chatbots that rely on rigid rules, AI chatbots can adapt to various inputs, allowing for more dynamic and personalized interactions.

AI chatbots also excel in natural language processing (NLP). They grasp context and sentiment, enabling more accurate and meaningful conversations, unlike traditional chatbots that rely on simple keyword matching.

One of the most significant advantages of AI chatbots is their ability to learn and improve over time through machine learning. As they interact with more users, they become more efficient and effective in providing responses.

When it comes to handling complex conversations, AI chatbots shine. They excel in multi-turn interactions, making them ideal for engaging customers in more in-depth discussions, while traditional chatbots are better suited for simple tasks.

Personalization is another area where AI chatbots outperform traditional chatbots. They offer tailored responses based on user data, providing a more personalized experience for customers.
The benefits of AI chatbots for businesses are numerous:
Improved Customer Engagement: AI chatbots provide a more personalized and interactive experience for your customers, leading to increased engagement and satisfaction.

Cost Savings: By automating customer interactions, AI chatbots can help reduce the need for human customer service agents, resulting in cost savings for your business.

Increased Efficiency: AI chatbots can handle multiple customer queries simultaneously, ensuring faster response times and improved efficiency.

Scalability: AI chatbots can handle a large volume of customer interactions without compromising on quality, allowing your business to scale without limitations.

Data Insights: AI chatbots can collect and analyze customer data, providing valuable insights that can inform your business strategies and decision-making.

24/7 Availability: AI chatbots are available round-the-clock, providing instant assistance to your customers at any time of the day.

Reduced Response Time: With AI chatbots, your customers no longer have to wait for a human agent to respond. Instant and accurate responses are delivered promptly.

Consistency: AI chatbots ensure consistent and standardized responses, eliminating the risk of human error and providing a seamless customer experience.

Competitive Advantage: By incorporating AI chatbots into your business, you gain a competitive edge by offering a more advanced and personalized customer service experience.
Numerous industries and functions can benefit from our AI chatbots, including:
customer support,

e-commerce and retail,

healthcare,

finance and banking,

human resources,

marketing and sales,

IT helpdesk,

education, and

government services.
At 8atoms, we offer two approaches to chatbot design.
Our team can visit your location to gain insights into your specific requirements and pain points, allowing us to design and build a chatbot tailored precisely to your needs.
Alternatively, you can submit your requirements online, and we will conduct thorough interactions to understand your pain points and deliver a customized chatbot.
What sets us apart is our commitment to quality assurance, payment only upon satisfaction, prompt responses to inquiries, reliable performance, and industry expertise. Our team comprises experts from various industries, enabling us to build chatbots that effectively address your business challenges.
Incorporating AI chatbots into your business strategy can transform your customer interactions, drive growth, and provide a competitive advantage.
Contact us today to discover how our AI chatbots can benefit your business.